Rotovac CFX Product Details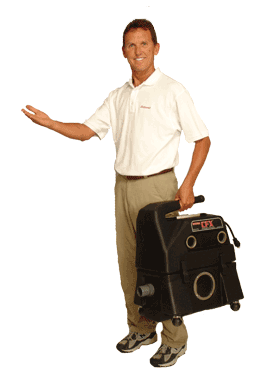 - Non-Stop High Flow Cleaning

• - Auto pump out at 6 GPM

- Patent pending air/water separation system, no defoamer needed

- Dual high velocity vac motors 200 CFM

- Great for flood work

- Only 39 lbs, fits in any car!

- Professionally engineered with highest quality components
Traditional extractors are heavy and bulky, weighing close to 100lbs, and require a large vehicle for transportation. In addition they must be filled and emptied continually throughout the entire job; this is called the "Bucket Brigade".
The new CFX is small and compact, weighs only 39lbs and can be carried in one hand or transporated in any vehicle. The new CFX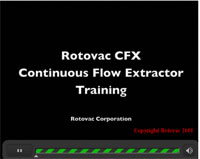 utilizes Continuous Flow Technology for unlimited nonstop cleaning. As the dirty waste water enters the recovery tank it is automatically pumped out to the nearest toilet or drain. An easy direct faucet hook up adapter provides for an unlimited clean water supply. With the CFX you can perform High Flow non-stop extraction cleaning and say goodbye to the "Bucket Brigade."